officially become ST (Sarjana Teknik) on Saturday, March 27th 2010.
four and a half years, is not a short time. but I feel like I just entered the campus yesterday and get out from there the next day *okay, exaggerating*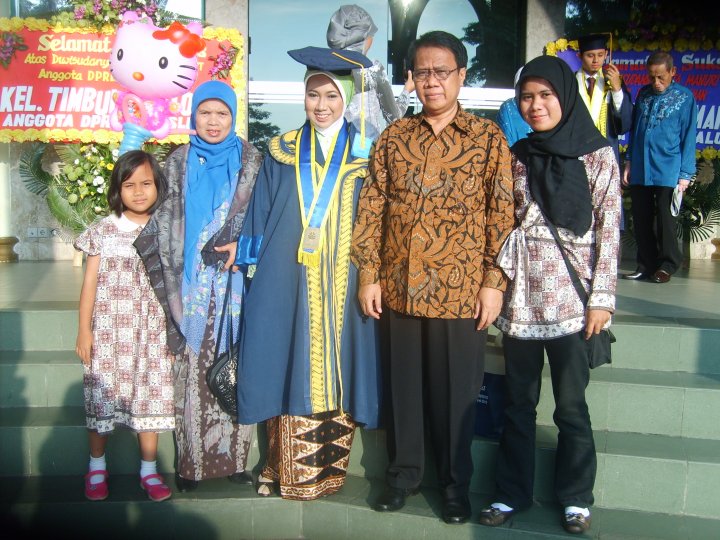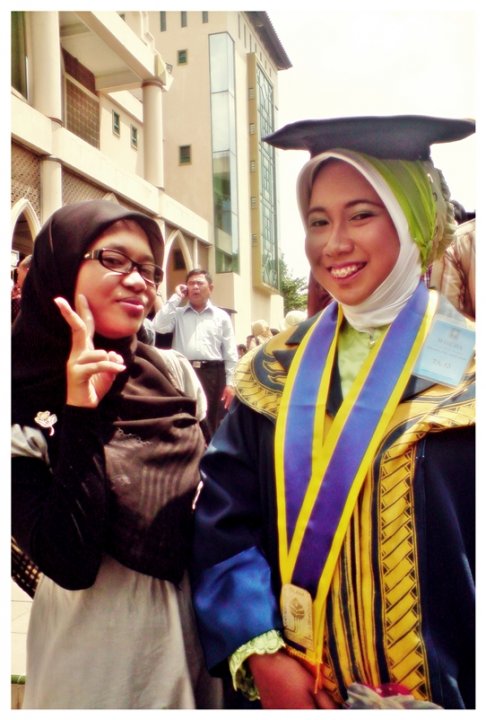 I thought we will wear that graduation robe together, ben. huhuhu 🙁 then go get your ST soon! gee,  I look weird in that photo, right? and FAT. I never liked polishing my face with anything except baby powder :p
then, my name is getting longer (haha)
Putri Adiaty Suciwulandhari, ST
those heavy rocks are gone, but there are heavier rocks  come a head.
inget, lulus ituh bukan menyelesaikan masalah, tapi hanya menutup suatu permasalahan dan membuka lagi yang laen — Mas Zam's friend said
hehe, I remember how I really really want to be graduated soon, I want to wear those graduation robe, after attending their graduation ceremony. then here I am. I did it. it's only the matter of time. just follow the path and do your best 😉 it will be good in the end, trust me.
let's hit the REAL world! (rock)
—
some will win, some will lose
some were born to sing the blues
oh, and the movie never ends
it goes on and on and on and on
Don't Stop Believin' – Journey
24