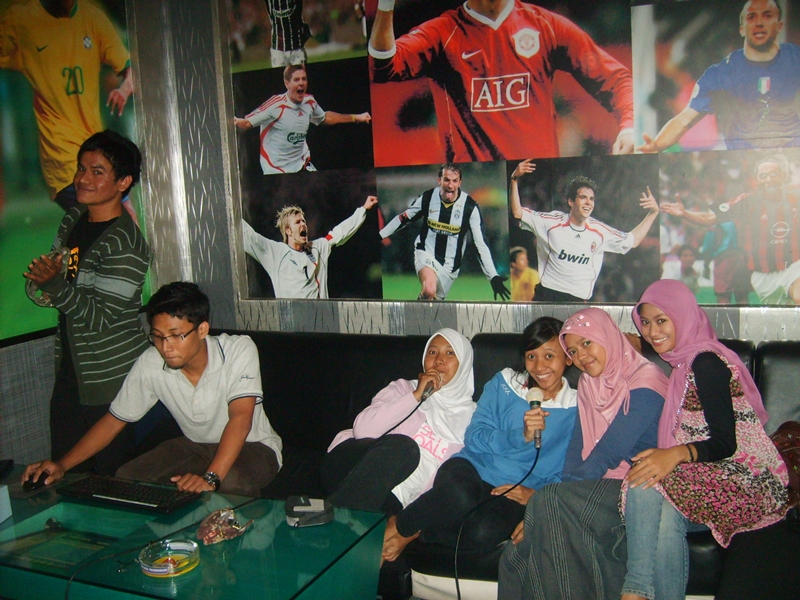 AKHIRNYAAAA! unit 80 ke Happy Puppy juga! gyahahahaha… setelah sekian lama merencanakan tapi ga jadi-jadi, kite-kite karaoke juga kemaren :))
gue salut sama si Ninis, yang ga kapok-kapok ngajakin, dan mengirimkan jarkom. gue aja udah kapok HAHAHAHAHA. cukup ngikut aja kalo emang bisa ikut. dan ternyata emang gue bisa ikut gyahahaha…
total yg ikut kemaren 7 orang. gue, Ninis, Bundo, Faqih, Tessa, Bejo, dan Kiky.
2 jam, total lagu yang dinyanyiin ampe sekitar 20an, hampir 30 :))
aduh, gue bener-bener lupa lagu pembukanya. HUAHAUHAHAHA, beneran. pokoknya kita nyanyinya ga sampe abis. itu juga si Bundo doang yang nyanyi.

Adrian Martadinata – Ajari Aku. dan yang nyanyi adalah Ninis hahaha.
The Dance Company – Papa Rock n Roll.
Ungu – Cinta Dalam Hati.
Gita Gutawa – Parasit.
Sheila on 7 – Sebuah Kisah Klasik.
Sheila on 7 – Pria Kesepian, yang dipelesetkan menjadi PRIA KEGANTENGAN 😐
Mulan Jameela feat. Mitha – Cinta Mati II.
Project Pop – Ingatlah Hari Ini.
Rossa feat. Pasha Ungu – Terlanjur Cinta.
Ronan Keating – Iris.
Jason Mraz feat Colbie Calliat – Lucky.
Michael Jackson – Heal The World.
Mbah Surip – Bangun Tidur.
D'Massiv – Diam Tanpa Kata.
Ungu – Tercipta Untukku.
Dewa 19 – Risalah Hati.
Rihanna – Umbrella.
Evanascence – Bring Me To Life.
Andra & The Backbone – Sempurna.
Jamal Mirdad – Yang Penting Hepi.
J-Rock – Fallin In Love.
Chrisye and All Artists – Kemesraan.
haduuhh, itu yang gue inget sih. HAHAHAHA. lebihnya antara ga inget atau emang gue lagi ga merhatiin karna gue ga ikut nyanyi, atau gue lagi sibuk sama playlist-nya HAHAHAHA.
FUN FUN FUN! nagih dan bikin suara gue abis ampe rumah 😐
yang paling heboh tetep Bundo cuy, juara banget dia. duet sama gue dengan Papa Rock n Roll, duet sama Tessa yang Terlanjur Cinta (nilainya sampe 98!), duet sama Bejo yang Bangun Tidur (plus dengan meniru ketawanya Mbah Surip =)) ), dan nyanyi sendiri diiringi backing vocal gue, Tessa dan Ninis with Yang Penting Hepi :)), plus goyang juga die =))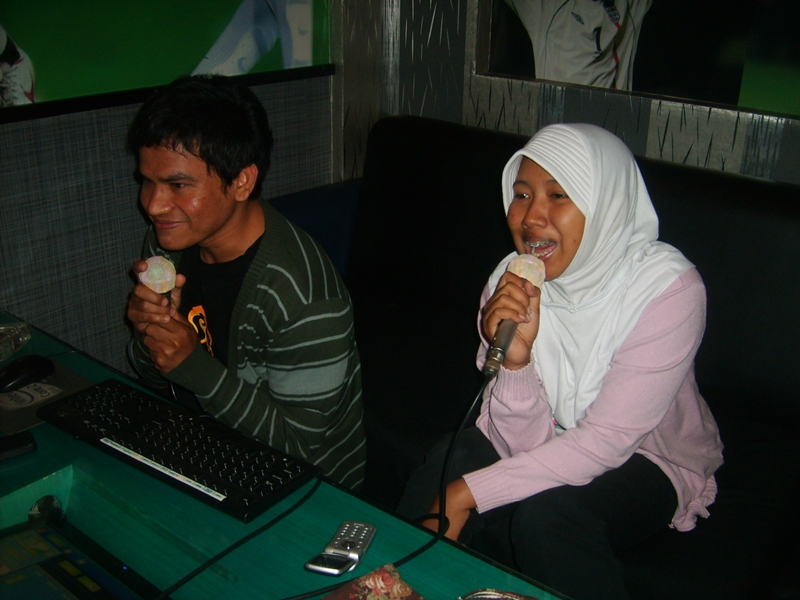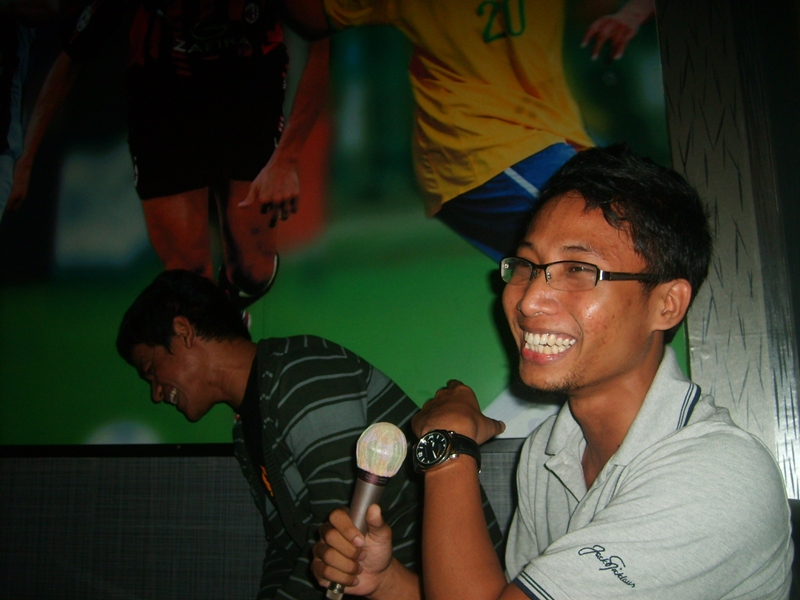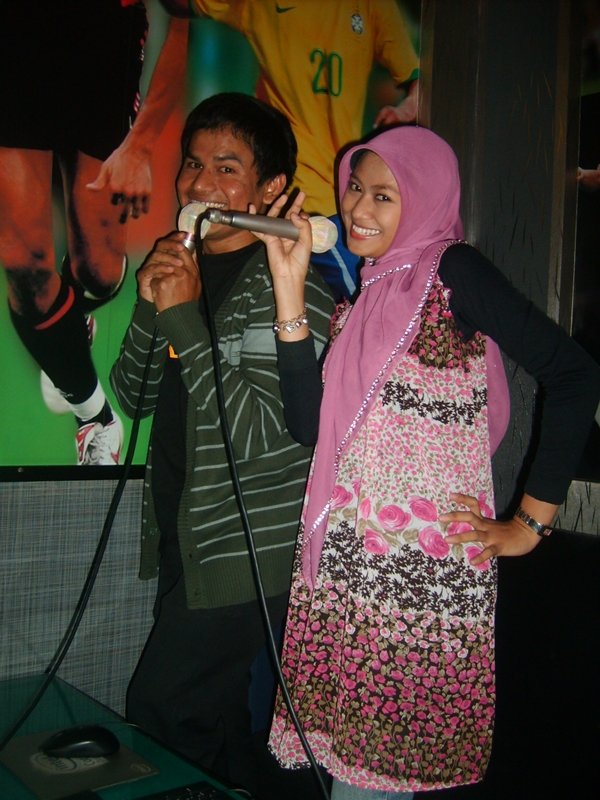 ah, sayang Mas Yando ga bisa ikut, padahal dia yang dari dulu heboh pengen karaokean :))sayang sekali Mas, laen kali aja ya ;))
maaakk, NAGIH! gue kok pengen karaokean lagi ya? ;))
2